Indiana's agricultural bounty feeds the world; but you'll taste why we keep the best for ourselves.
Pick the perfect future jack-o'-lantern or stock up on berries to preserve and enjoy throughout winter. Indiana's fresh markets and you-pick patches bring the best of Indiana's bounty to your table. Sip fresh, warm apple cider during a relaxing hayride after filling your bushel with the freshest produce around.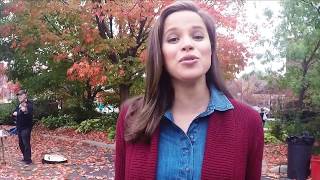 Also don't forget to check out our new vlog series, Katie's Home-State Adventures. Indiana's own former Miss America, Katie Stam Irk, travels throughout Indiana embarking on some exciting Hoosier adventures!
Watch the Vlog