In Indiana, there is always a reason to celebrate!
From unique foods to historic reenactments to classic cars and everything in between, there is a festival in Indiana everyone can enjoy. Continue a generations-spanning family tradition—or begin a new one—by visiting a fall festival. An Indiana fall festival is a celebration of family, friends and food. Main streets become gathering spaces as the alluring aromas of signature foods fill the air and families and neighbors gather to celebrate and reminisce. Join the party at a fall festival!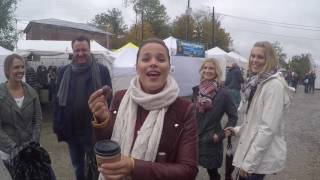 Also don't forget to check out our new vlog series, Katie's Home-State Adventures. Indiana's own former Miss America, Katie Stam Irk, travels throughout Indiana embarking on some exciting Hoosier adventures!
Watch the Vlog