Mother Nature's full palette is on display during a fall drive on Indiana's scenic backroads.
---
Underground boat rides, historic sites, destination dining experiences and college football are just a few of the reasons to plan an Indiana fall excursion. With miles of beautiful scenic backroads, your journey will prove to be as unforgettable as your destination.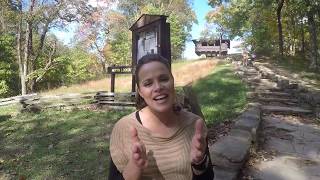 Also don't forget to check out our new vlog series, Katie's Home-State Adventures. Indiana's own former Miss America, Katie Stam Irk, travels throughout Indiana embarking on some exciting Hoosier adventures!
Watch the Vlog