My job as a blogger for the Indiana Insider is to tell you about the great things there are to see and do in Indiana. Once in a while, I come across something so great that I'm tempted to keep it to myself, my own little secret place. McCloud Nature Park in Hendricks County is one of those places.
I visited McCloud with some friends in early August. Words that come to mind when I think about the experience include "serene," "secluded," "gentle," and "beautiful."
The 232-acre park is located in North Salem, Indiana, northwest of Danville. If you feel like you're lost among farm fields, then you are almost there. I think that's part of the beauty of McCloud. It is so removed from anything resembling commerce or big city.
There is a small nature center that houses some educational displays, a fabulous bird viewing room (I think we saw about 30 hummingbirds up close), and a resource library. The staff at the nature center were very personable and informative. Visitors to the park can stop at the nature center to check out GPS units for geocaching, birdwatching kits, fishing poles and tackle, and snowshoes. There is no charge to borrow these items, but a valid driver's license is required.
But the reason I will make a return trip to McCloud with my family is the park itself.  There are trails to walk, a river to fish in, benches in quiet locations just begging you to sit and rest for a while.  Take a look for yourself: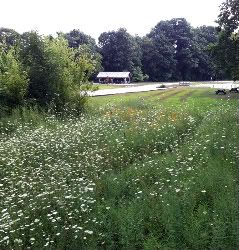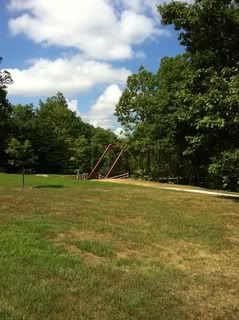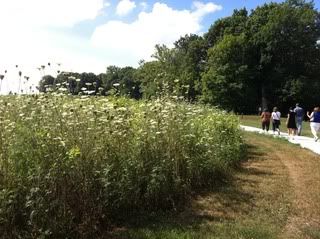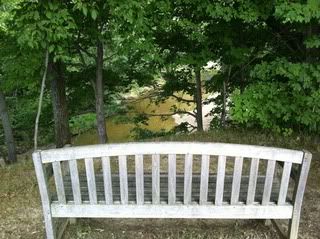 Don't you want to go now, too?
McCloud Nature Park is open from dawn to dusk daily. The nature center is open Wednesdays through Saturdays from 10:00am to 5:00pm. There is no charge for admission to the park or the nature center.