Last April, I had a chance to chat with some folks from LaGrange, Kosciusko and Marshall counties in Indiana. One of the fun things they said there was to do in their neck of northern Indiana was geocaching. They described it as a high-tech treasure hunt. I nodded and filed the strange thought away in my mind.
Well, last weekend, my neighbor Mary took us geocaching at a few locations near our home. Now I understood — and boy, is geocaching fun! We started by logging on to geocaching.com where we input our zip code. Up popped a list of "caches" in our area. We clicked the Google maps option so we could more accurately see where the caches were.
A cache can be a box with tchotkes in it or just a small tube with a piece of paper for finders to sign. Mary chose three caches we would look for. We punched the coordinates of the cache into Mary's GPS and loaded everyone up into the van.
Our first cache was hidden somewhere in a cemetery. Charlie asked if he could hold the GPS first.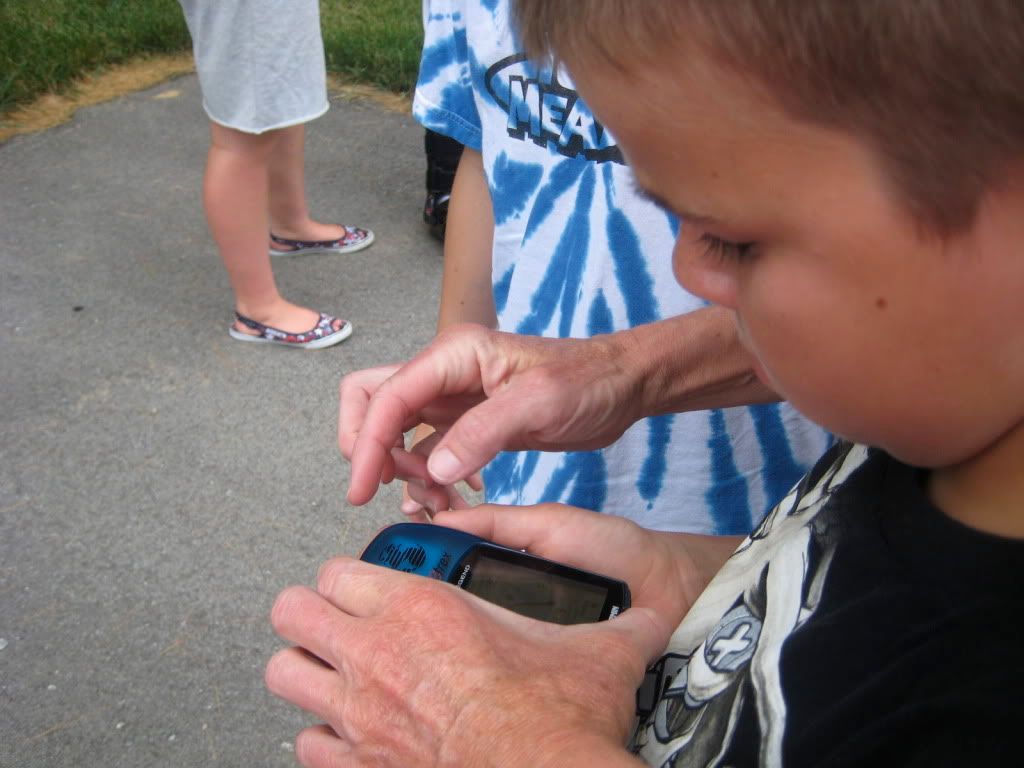 We watched as the handheld GPS unit led us in an electronic game of "hot and cold." At first, we got a little turned around and headed in the wrong direction. But soon enough, we were back on track and Mitchell, one of Mary's twins, located the cache hidden in some brush against a tree trunk.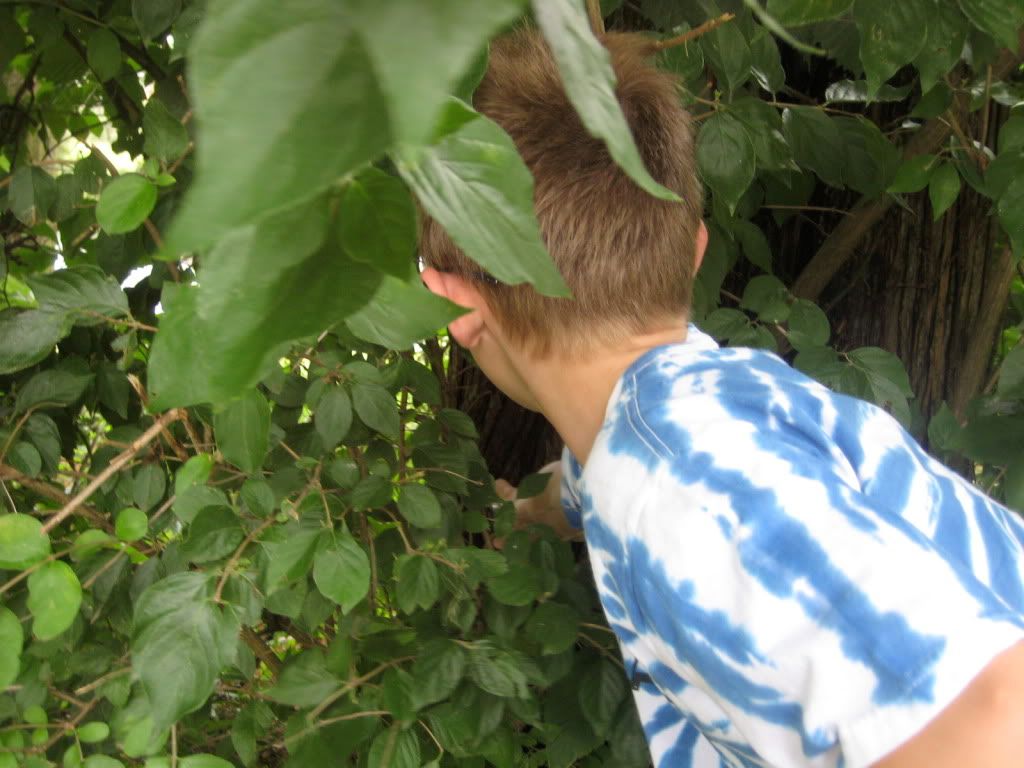 Inside the cache was a small notebook for us to log our presence and several small trinkets. Each of the kids took a trinket and we left our own trinkets in their place.
By the time we found all three caches, we had been outside enjoying the sun and TV-free fun for several hours. When I blogged about how much fun we had, several people commented that it sounded like fun, but they didn't have a handheld GPS unit.
Which is where The Lakes, Legends & Lore Geocaching League comes in. Stop by the LaGrange, Kosciusko or Marshall County Convention and Visitors Bureau and check out a handheld GPS to use for the day — for free! You can make a weekend of it and check out the other great things each of these counties has to offer:
LaGrange County Convention  and Visitors Bureau
Kosciusko County Convention and Visitors Bureau