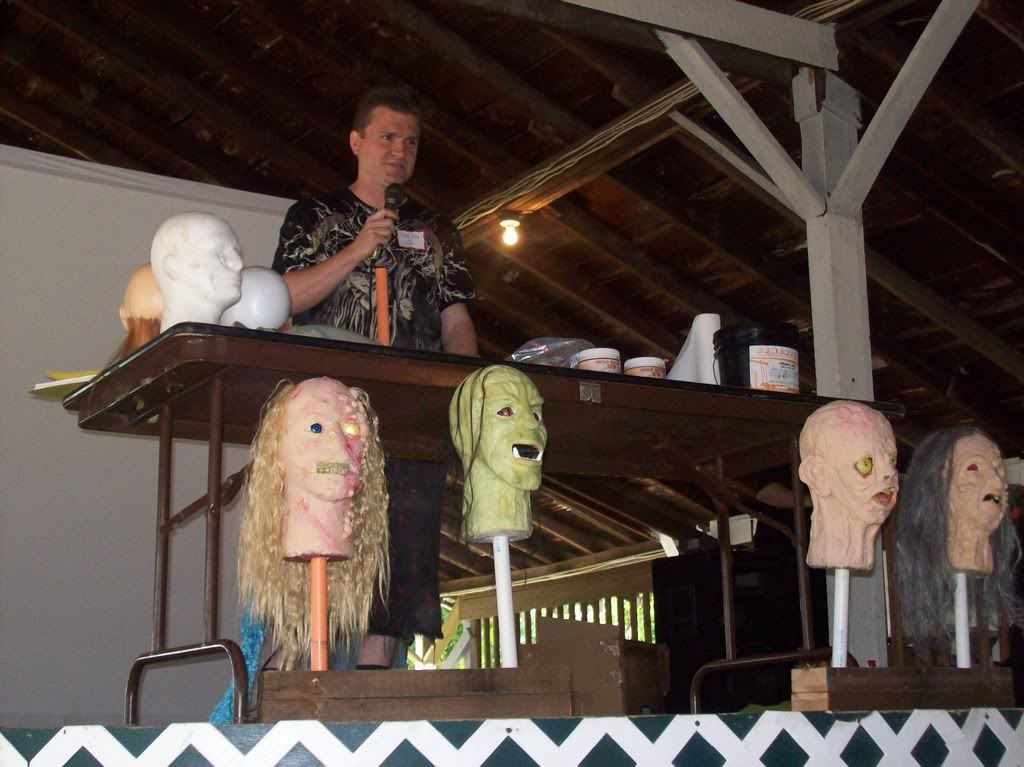 Most people have heard of Christmas in July. But Halloween in June? That's exactly what organizers and attendees of Tell City, Indiana's Ironstock Halloween Festival have in mind. Held annually on the last full weekend in June, Ironstock will take place this year from June 26-28.
Now in its 10th year, Ironstock is not for folks whose idea of Halloween is kids dressed up like their favorite football players and Disney princesses. Instead, Ironstock-goers (referred to appropriately as "haunters") can expect such spooky demonstrations as:
Making of Maligned and Magnificent Monsters
Slashes, Gashes, and Guts…Oh My!
Skullduggery at its Best
In addition to demonstrations, the festival lineup also includes a miniature coffin car race, life-size pine box derby, a Fatal Fashion Show, and of course a costume soiree known as the Weasel Ball.
Ironstock will take place at the Perry County Fairgrounds in Tell City, which is located in southern Indiana along the Ohio River.
Tell City