Most holidays find us on the road to visit family. This past Easter Sunday, however, we stayed home to celebrate a simple Easter with ourselves. Once the post-candy comas had worn off, I was itching for something fun and different to do. That something turned out to be a visit to Traders Point Creamery in Zionsville, Indiana.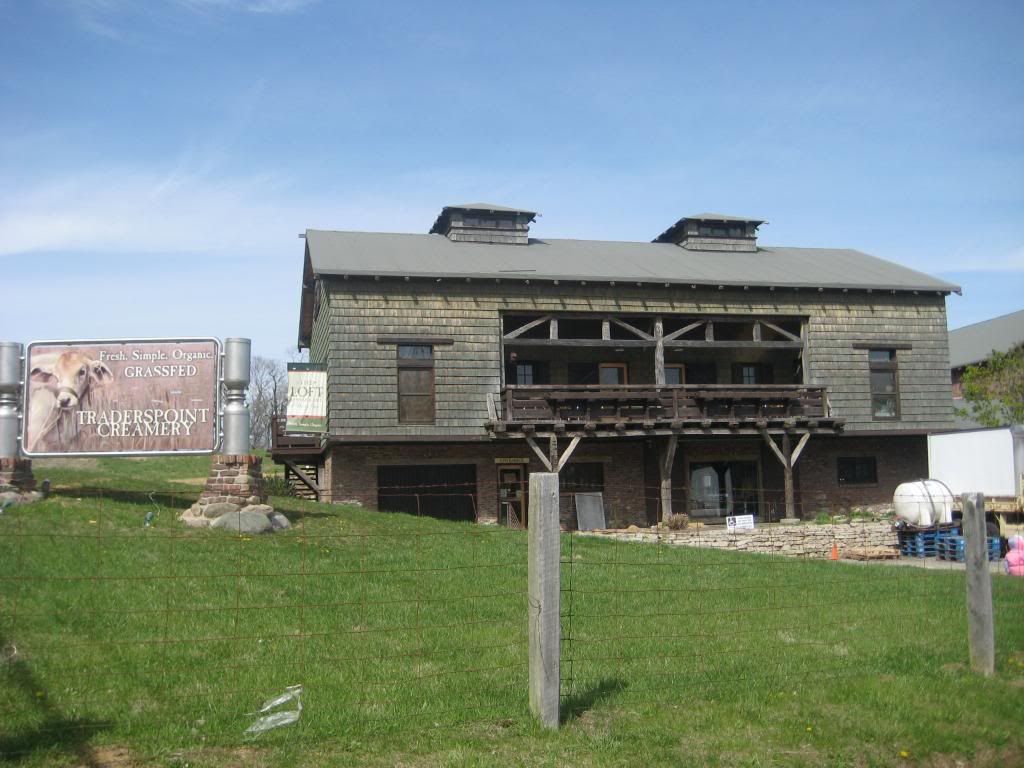 Not sure that they'd be open on Easter, I called ahead. I shouldn't have wondered. This small, family-owned, USDA-certified organic dairy farm is open 365 days a year. The 80 or so dairy cows are milked twice a day, with the 4pm milking open for public viewing.  Watching the milking is free. For $2/person you can take a self-guided tour of the entire farm.
Three things surprised me about the milking process. First, I expected to see someone sitting on a little stool, coaxing the milk from udders. Not so. Eight small, clean milking stalls were set up and two men attached the cows to milking machines. Second, I was surprised at how close up we could get to the cows and the milking process. When each cow was finished, the gate to the stall would open and these 800 pound, gentle creatures calmly walked right past us and out the door to the pasture. Finally, I learned that cows have horns. If you see a cow without horns, they have likely been deliberately removed.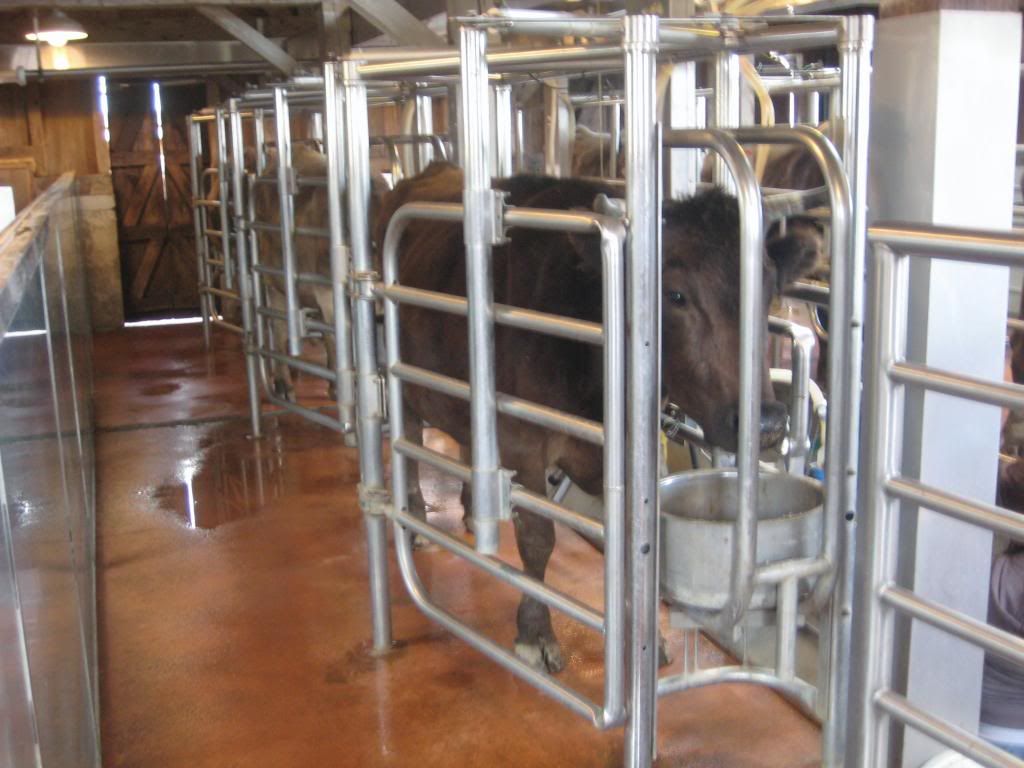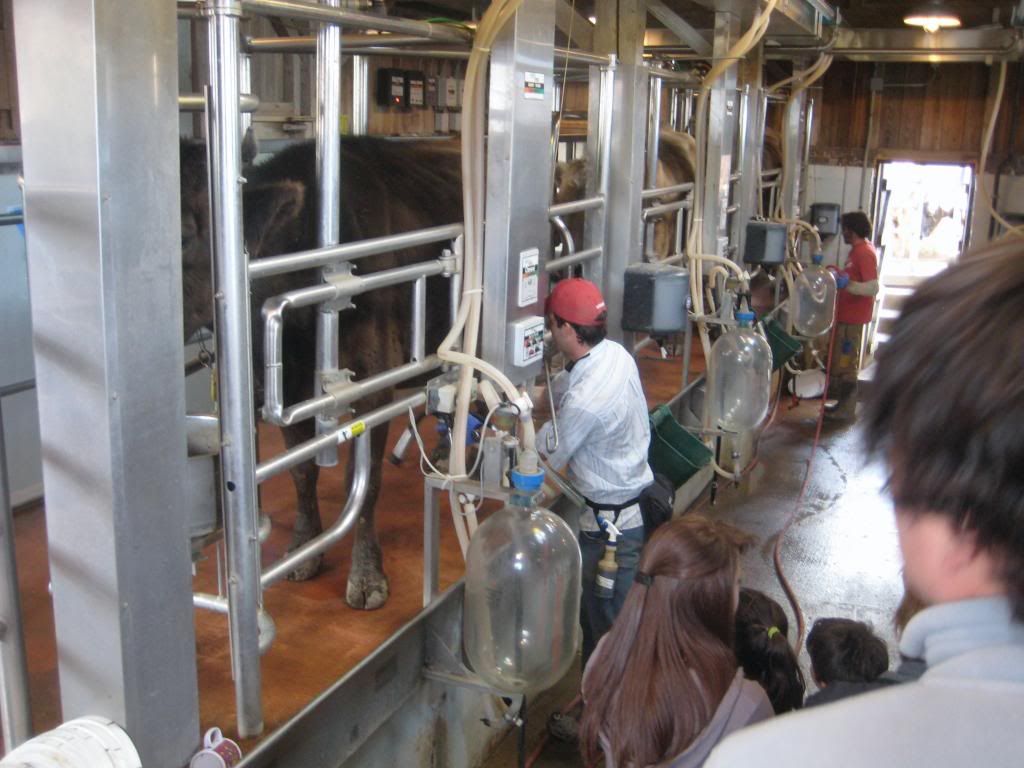 After visiting the milking parlor, we headed out to check out the free range chickens. My kids were delighted at how up close we could get to the chickens — until a few roosters decided to protect their territory! They weren't mean, but certainly let us know to back off. You be surprised at how fast a rooster can run. Surprised even more at how fast a kid being chased by a rooster can move.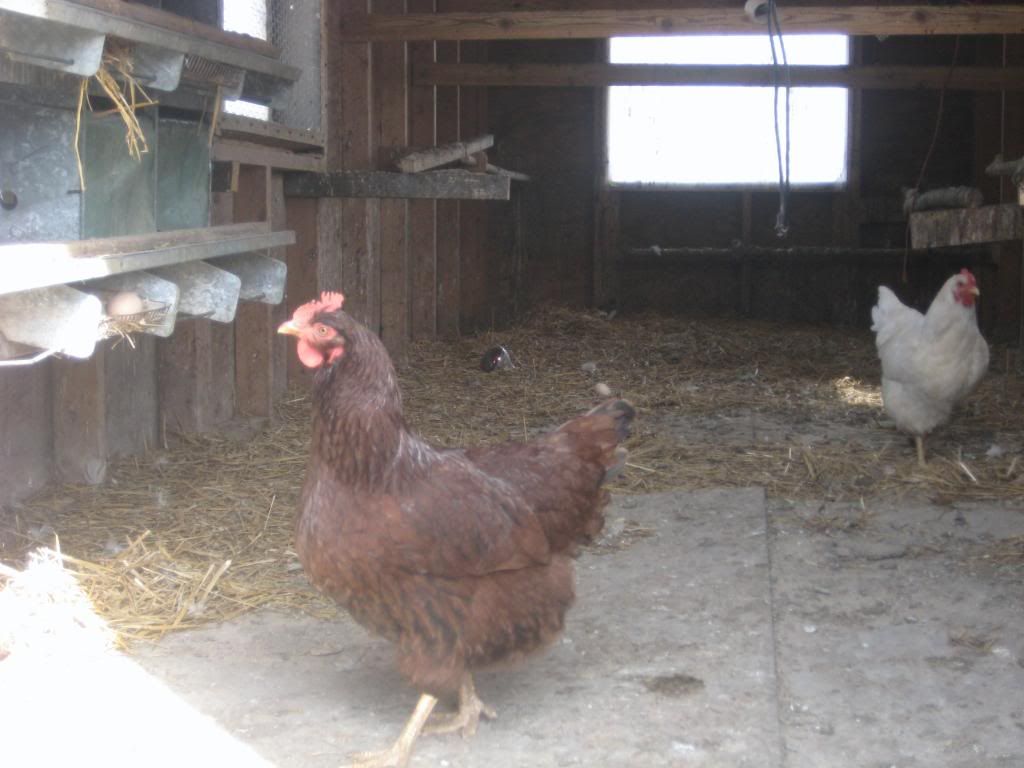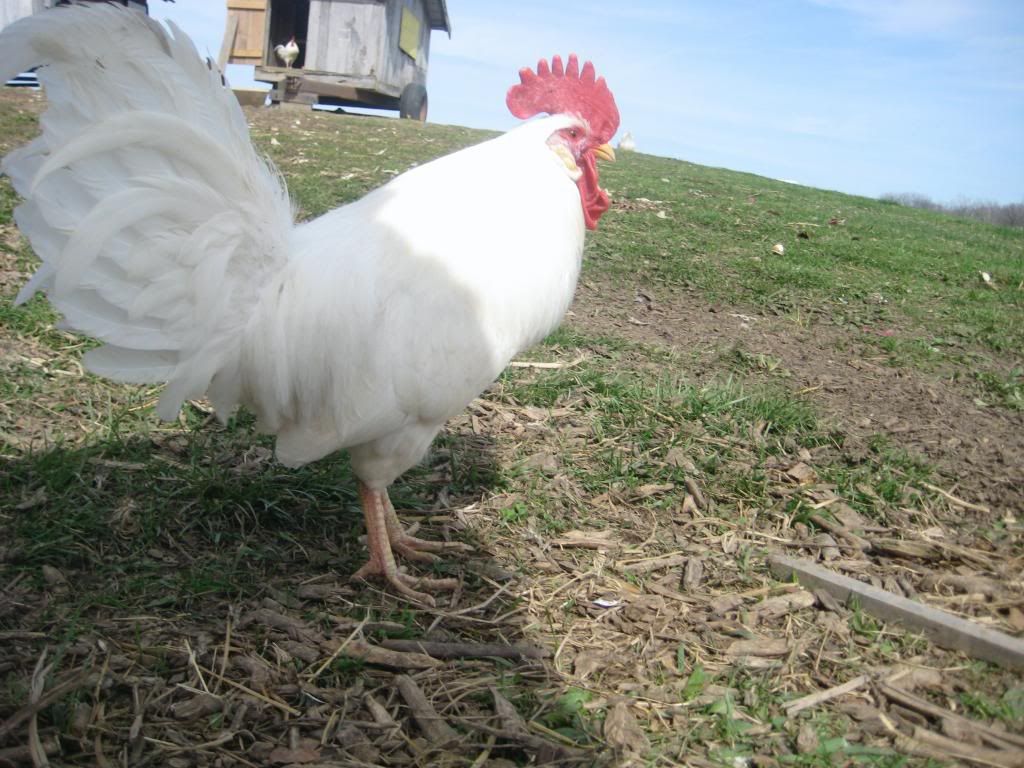 We capped off our trip to Traders Point Creamery with a visit to The Loft Restaurant and Dairy Bar, where it was homemade ice cream, milkshakes and yogurt parfaits all around. Who knew that real strawberry ice cream isn't pink?!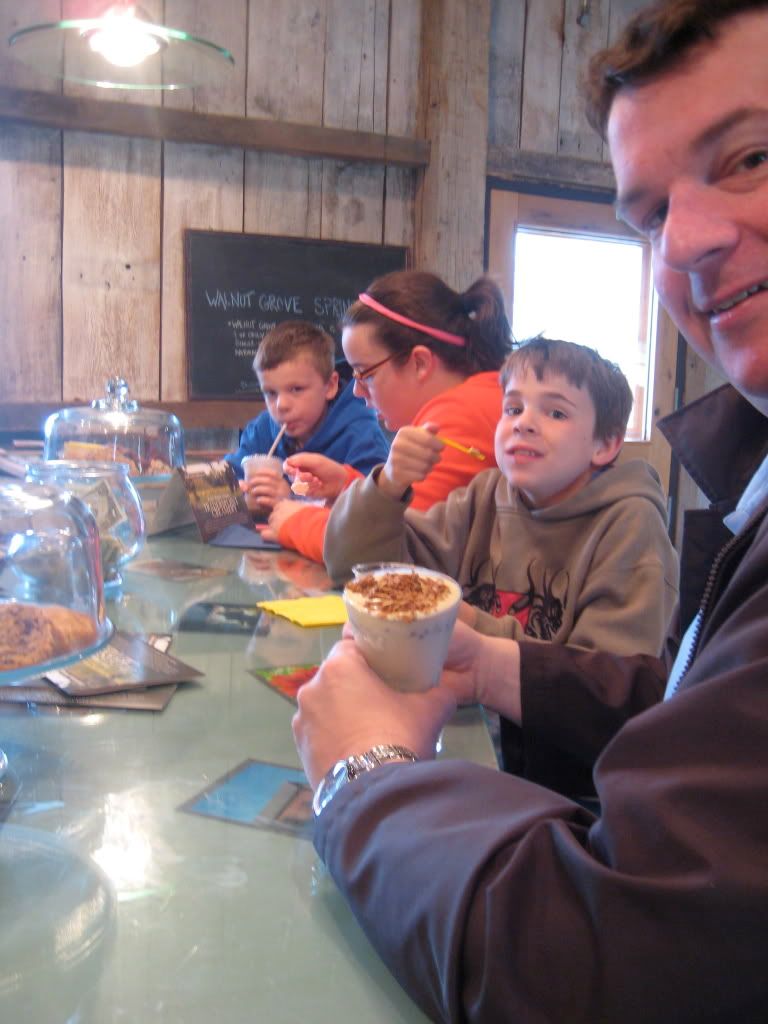 The restaurant is open for lunch daily, breakfast on Saturdays and Sunday brunch. The dairy bar is open daily until 6:00pm. I highly recommend the strawberry ice cream.
The next time we visit Traders Point Creamery — and there definitely will be a next time — we may choose to go on a Saturday when we can take the $4/person guided tour.